Products
The Class Produce Group carries a full line of fruits and vegetables, as well as fresh-cuts, tropicals and specialty items.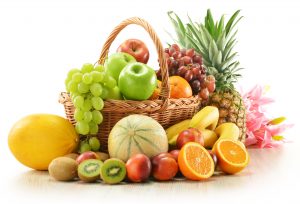 Our inventory of fresh fruits and vegetables is the largest in the Baltimore/Washington area. We buy products from growers all over the country, utilizing a network of thousands of shippers and brokers. Because we stock hundreds of items, we are able to meet customer needs on a daily basis. In addition to our large and varied inventory, there are several features at The Class Produce Group which allow us to guarantee the highest standards in our products and customer service:
Distribution Services Customized to Individual Needs
Whether it's an emergency short or a standing contract, The Class Produce Group always comes through for its customers in a timely, reliable manner. We are open 24 hours a day, 6 days a week. Our company's fleet of refrigerated trucks ensures that deliveries can be made any time, anywhere. Our flexibility and ability to customize to customer needs is one of the hallmarks of our reputation for customer service. At Class Produce we pride ourselves on putting the needs of our customers first!
Stringent Quality Controls
We work hard to get the best produce available. Our Certified Inspectors ensure quality directly from the shippers by performing on-site inspections, which can be videotaped and viewed on-line by our customers. Our refrigerated trucks insure the cold chain isn't broken and keeps produce fresh while it travels from the shippers to us, and again to the buyers. Our loading docks are also refrigerated. Additional inspections on products are made at the time of arrival and again before delivery. These controls allow us to be certain that our products are in premium condition when our customers receive them.
Ad Pricing
In a market that changes daily, we keep our competitive edge by offering ad pricing up to a month in advance. Our customers have plenty of time to plan for promotions and advertising, knowing their prices will be protected.
Replacement Guarantees
Due to our large inventory and the variety of services our company offers, we have an unbeatable reputation for responsiveness. Should something go wrong for a customer, we are in a position to offer a quick fix when our competitors can't. Our ability to respond and solve emergency situations has actually been our #1 source of new customers for decades.
Vendor Managed Replenishment System
As a means of fostering a one-on-one partnership with our clients, we offer vendor management replenishment services. We have the inventory systems in place, as well as the experience and capability to offer this valuable tool to our customers.
At The Class Produce Group, our most important asset is customer confidence. We have a proven reputation because we have the product, amount, quality, and the ability to deliver. Our high standards allow us to continue to satisfy customers beyond their expectations, now and in the future.